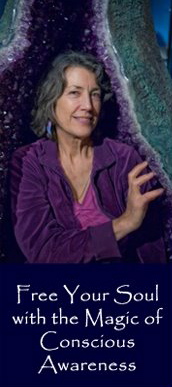 ---
---
What Clients Say about Bernadette Wulf:
"Bernadette is very,
very insightful.
A Person who Truly Cares. Total PRO at helping others."
- James
"Fantastic. Totally in tune. Felt she 'got' me right away. Good advice. Feel safe with her."
- Candy
"She is good, keeps you connected with yourself and the goals." - M. Jan
"After just one session I found the job of my dreams. This stuff really does work like magic!"
- D. Kelly
Before our session
I felt like I was
drowning. Now I feel
like I can swim!
- D. T.
Change Your Story

Change your LIFE!
Have You Lost
Your Magic?
Remember how magical life felt when you were a child?

You were born to experience s
pontaneous joy, laughter, abundance, creativity, imagination, and freedom,
but somehow the magic started to fade as you grew up.

Other people tried to control you, or maybe they made you feel like you were not good enough. You may have experienced overwhelming challenges or traumas, and eventually you lost the spark of joy and hope that made your life feel magical.
How can you get it back?
Most of us don't believe anybody else will accept or appreciate the most creative and powerful aspects of ourselves - but ironically, when you fully accept yourself with all your weirdness, quirks, perceived flaws, and amazing abilities, something magical happens.
There is magic inside of you, just waiting to be released, embraced, and celebrated. You are a unique, and powerful being with a very special gift to share with the world. Maybe you have forgotten what your gift is, or maybe you haven't found a way to express it in your life so you keep it hidden.


You were born to shine!
Your particular light is sorely needed in this world. Otherwise you wouldn't be here. You came into this life to make a difference on this planet, so maybe it is time to let your light shine as the star you are. That doesn't mean you have to be flashy or loud. You may have a quiet, gentle light that heals and makes the world a more beautiful place with your loving spirit.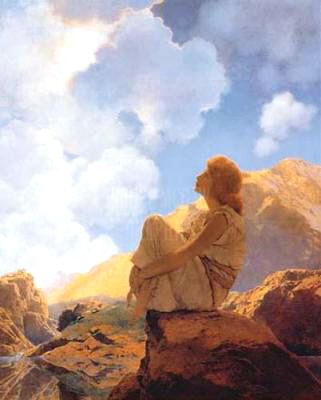 Activating
the Magic of
Freedom,
Joy & Prosperity in Your Life!


The wonderful thing that happens when you fully embrace and express who you are is that everything in your life becomes more magical. You can have it all:


- Prosperity, Financial Flow, Money, Abundance, Wealth
- Health, Vitality, Flexibility, Ideal Weight
- Love, Romance, Harmonious Family Life
- Fulfilling Career, Security
- Joy, Freedom, Satisfaction, Contentment
- Even Enlightenment!

If you don't like the story you have been living, it's time to change your story. I can help.

I've Been There...
For many years, I struggled with lack and limitation, particularly in the area of finances. I spent a chilly winter living in a camper shell on the back of a pick up truck with my (now ex) husband and two small children. Needless to say, it was not the highlight of my life!

But that experience inspired me to find the key to effortless prosperity, freedom and joy. After decades of searching I discovered a path to free financial flow through the Law of Attraction teachings of Abraham-Hicks.

Once I found that financial flow, abundance in other areas of my life fell into place effortlessly.




Because of my natural intuitive gifts, understanding of human nature, and ability to hear and reflect the underlying truth in what my clients are saying, I am uniquely qualified to recognize your magical gifts and coach you toward the life of your dreams.


Sign up for a Magical-Life Coaching Session
Here
Discover the Truth
that Sets YOU FREE!
If you want to make changes in your life, there is no better time to start than now!
C
oaching package options make coaching affordable for any budget, and Magical-Life Coaching sessions are offered world-wide through phone or Skype.
- Feel the Freedom of Expressing Who You Really Are
- Attract More Abundance
- Create a Fulfilling Career
- Have More Fun
- Find Your Ideal Partner
- Shed Unwanted Pounds
- Regain Lost Health
- Reclaim the Magic of Your Inner Being
- Step into a Life of Joy
- Figure Out What the Heck You Really Want
Give me a call and let's take a look
at how you can make your life Magical!
Bernadette Wulf
Email
Bernadette Wulf
The Magical-Life Coach
Phone (707) 824-0675
Even if you leave a phone message, please also email me your phone number.
Message machines are sometimes hard to understand!
Believe it or not, the truth WILL transform your life!

That means recognizing and accepting the truth of your
amazing perfection. This finally made sense to me when I
read the following quote from Abraham-Hicks: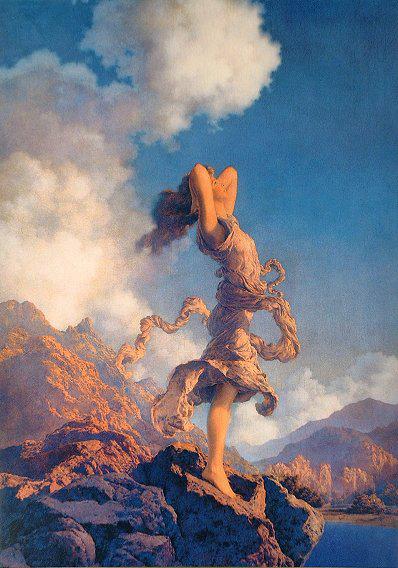 "Do you know that when a person has their first negative emotion, they are NOT being
honest with themselves?

They have deviated from
the clarity and purity
and worthiness and well-being
and perfection that they ARE,
and they've chosen a
DISHONEST thought about
who they are."

~ Abraham-Hicks
Wow! Abraham really tells it like it is.
The truth WILL set you free!
I'm here to support you in choosing a life of
truth, freedom and magical abundance.
Magical-Life Law of Attraction Coaching
Use drop down menu for discount coaching options.
You Can Even Buy Now and Pay Later...
Coaching Sessions are 45 Minutes
You will receive a brief review and
homework by email after each session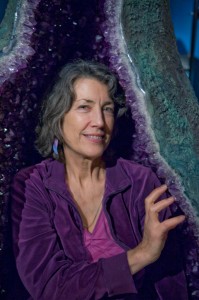 Magical-Life Coaching Sessions
Available Worldwide by Phone, Skype or
Email
When You Change
Your Consciousness
Your Outer Reality
Must Change!
Sign Up for My FREE
Monthly WulfWorks Newsletter - Natural News for Body, Mind & Spirit


Visit Newsletter
Archives
What if life is meant to be
a joyful adventure, full of discovery and growth?
My job is to remind you to reconnect with the truth you already know.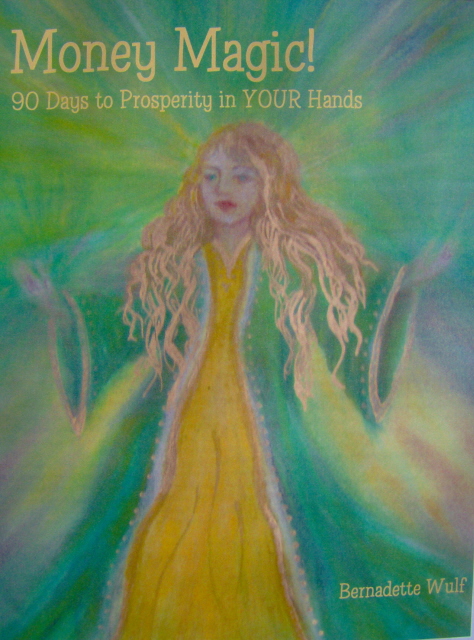 Money Magic!
90 Days to Prosperity in YOUR Hands - Law of Attraction Manual
by Bernadette Wulf
What you believe,
you can achieve!