Empowering YOU to Create Abundance and Success through Expressing the
Gifts of your Unique
Life Blueprint

Providing Intuitive Insight and Creative Inspiration through Law of Attraction Coaching and EFT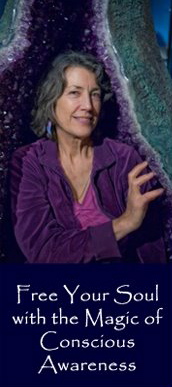 ---
Have you ever wondered...
"Why Isn't Law of Attraction Working for Me?"

You've read the books, listened to
Abraham-Hicks
, watched "The Secret." Maybe you have spent hours and hours writing affirmations, visualizing the life of your dreams, or even wishing on stars, but nothing seems to change.

What's the catch?



Don't give up yet!

I know how frustrating it can be. I've been there myself in the past, but no more! I discovered how to clear the subconscious programs that stop you from getting what you want!

Then, using the Law of Allowing can open the floodgates to bring in everything you've been dreaming of, and much more. The

much more

part is where you get clear about what you REALLY want, and that is where the Magic begins.



I know it will work for you.

It has to. It is Universal Law!

You can have it all:


- Prosperity, Financial Flow, Money, Abundance, Wealth
- Health, Vitality, Flexibility, Ideal Weight
- Love, Romance, Harmonious Family
- Fulfilling Career, Security
- Joy, Freedom, Fulfillment
- Even Enlightenment!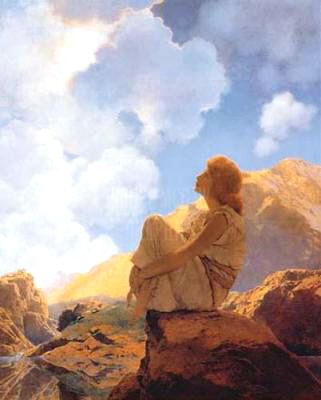 I Can Help

For many years, I struggled with lack and limitation, particularly in the area of finances. I spent a winter living in a camper shell on the back of a pick up truck with my (now ex) husband and two small children. Needless to say, it was not the highlight of my life!

But that experience inspired me to find the key to effortless abundance. After decades of searching I discovered the path to free financial flow. Once I found that, abundance in other areas fell into place effortlessly.


I really want to share what I have learned with you,
and with as many people as possible.

Because of my natural intuitive abilities, understanding of human nature, and ability to hear and reflect the underlying truth in what my clients are saying, I am uniquely qualified to coach you toward the life of your dreams.


Sign up for a Magical-Life Coaching Session Here
Discover the Truth
that Sets YOU FREE!
What IS the elusive Truth that sets you free and why have so few people found it? When you finally discover it for yourself, you might laugh at how simple it is, because it is nothing more complicated than remembering the perfection of YOU!

Have You
Been
Living a Dream?

It's not your fault, but the answer is probably yes. You may not even realize it, because the dream can seem like truth. Everyone you have ever known is probably living the same dream, even if they are kind, wise, and loving people. The problem is that this dream is a lie. Well-intentioned people have reinforced this lie throughout your life with their criticizing, teaching, preaching, advice, and even their "help."

I spent many decades caught in the dream, feeling unworthy, not good enough, and looking outside myself for answers that didn't exist, but I was lucky. I discovered the Truth and I want you to discover it too.

I want you to feel the exhilarating freedom of knowing that YOU are already everything you will ever need.

If you feel:

Not Good Enough

Not Lovable

Unworthy

Fearful
Blocked or Stuck
Lacking in Anything
The lie has ensnared you.

Together we will uncover your own personal Truth, so you can tap into your life purpose and explore the ways it is meant to serve both you and the larger world
.
One clue is that it will be the most fun and fulfilling path you can imagine!
This is the Truth that will set you free.
If you want to make changes in your life, there is no better time to start than now!
Sliding scale
coaching options make coaching affordable for any budget, and Magical-Life Coaching sessions are offered world-wide through phone or Skype.
If you are ready to:


- Feel the Freedom of Knowing Yourself
- Attract More Abundance
- Start a Fulfilling Career
- Have More Fun
- Find Your Ideal Partner
- Shed Unwanted Pounds
- Regain Lost Health
- Or Figure Out What the Heck You Really Want...
Give me a call and let's take a look
at how you can make your life Magical!
Bernadette Wulf
Email
Bernadette Wulf
The Magical-Life Coach
Phone (707) 824-0675

Even if you leave a phone message, please also email me your phone number.
Message machines are sometimes hard to understand!
What Do You Want to Change in Your Life?
Magical-Life Coaching can help you reach your goals, whatever they are. I have nearly two decades of experience in coaching and
the healing arts, and I especially love to work with spiritually awake women who understand the basic principles of Law of Attraction - Women on the Leading Edge of Consciousness. Men are welcome too, of course, but it just happens that most of my clients are women.
Coaching sessions may also include EFT (emotional freedom techniques), Shamanic Magic, Reiki, and Healthy Nutrition for weight loss
.
Combining intuitive perception with deep insight and a playful approach, we will create a coaching partnership focused on manifesting the life of your dreams.


You are the key to the entire coaching process.

It is all about remembering the amazing being that you are and embracing your unique contributions to the world.

You can try all the programs that exist in the world, until you exhaust yourself and your finances, but unless you have first aligned with who you really are, none of them can work for you. So why not start with the basics?
That's Where the Magic Comes In
The Magic is perception. When you change your perception, everything in your life changes. You have probably picked up a lot of distorted perceptions about yourself and about life over the years. Other people made judgments about you that had nothing to do with who you really were, but you accepted them because you didn't know any better. That happens to everyone in one way or another.

You were taught to change yourself to fit the world around you and meet the expectations of others, but the more you tried to change yourself, the more you lost touch with your true self. Eventually, you forgot that you were a powerful creator of your own experience, but you can change that now. There IS a way out.

Take a Magical Journey with Me to
Discover How to Connect with Your True Self
to Find the Answers You Need!

Remember how you came into this world with boundless energy and enthusiasm? Then that enthusiasm got shoved into the background in order to please everyone else in your life.


How long has it been since you let that boundless, enthusiastic being out to play?
Can you feel that secret spark of enthusiasm that you hide, even from yourself?
That is your Magic. It is who you really are.
Maybe it is even a little bit scary, because it is so big and powerful and you don't know if you can handle it. But what if you CAN handle it and all you need is a clear sense of direction? That's where coaching comes in.
* Coaching is all about YOU - discovering your inner magician, finding your own personal answers, getting out of your own way, and allowing your dreams to come true

*

Asking questions that move you forward, rather than keeping you stuck, will catapult you into the life of your dreams
* Developing personal symbols and rituals will open doors to creative abilities you never knew you had
* We may also use an advanced form of
EFT
(Emotional Freedom Techniques) to break through negative patterns that hold you back, and to clear your false and limiting beliefs
*

As you open to the truth of who you really are, Law of Attraction will transform your life like magic!



* Your Magical future awaits!

What Are You Waiting For?
Discovering Your Inner Truth
Will Set You FREE!

Make an Appointment Now!

Magical-Life Coach!
Phone (707) 824-0675
Even if you leave a phone message, please email me your phone number.
Bernadette Wulf
Email
Bernadette Wulf
Leave
Your Limitations
Behind,
Simply by Recognizing
the Awesome
Truth About Yourself
Believe it or not, the truth WILL transform your life!
Your success and happiness
is all about being honest with yourself.

That means recognizing and accepting the truth of your
amazing perfection. This finally made sense to me when I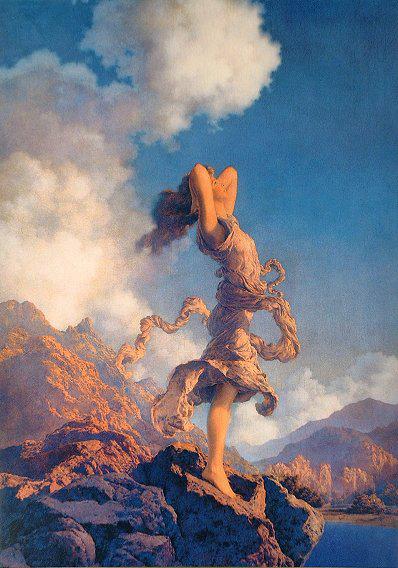 read the following quote from Abraham-Hicks:
"Do you know that when a person has their first negative emotion, they are NOT being honest with themselves? They have deviated from the clarity and purity and worthiness and well-being and perfection that they ARE, and they've chosen a DISHONEST thought about who they are."

~ Abraham-Hicks
Wow! Abraham really
tells it like it is!
I immediately knew it was true, because it made me feel so uplifted and free. Whenever we tell ourselves that we are less than perfect, or listen to anybody else who tells us we are imperfect, we are choosing a lie! Whenever we even hold onto a negative thought, we are focusing on a lie.
Truth feels expansive and light.
If it doesn't feel uplifting it is simply not true for you.
Imagine what your life would have been like if you never had any negative thoughts about yourself.
Imagine what it WILL be like when you shift your perspective to appreciation of yourself rather than self-judgment and criticism.
Here's another way to look at it -
* What if truth IS the experience of freedom and expansion?


* And what if lies are simply all the things that hide the truth by making you feel small and wrong and incapable?
Wouldn't you love to live your life from the expanded and free perspective of truth rather than feeling trapped in your own limited self-judgment and fear?
It is up to you to make the choice now.
I'm here to support you in choosing a life of
freedom, truth, and magical abundance.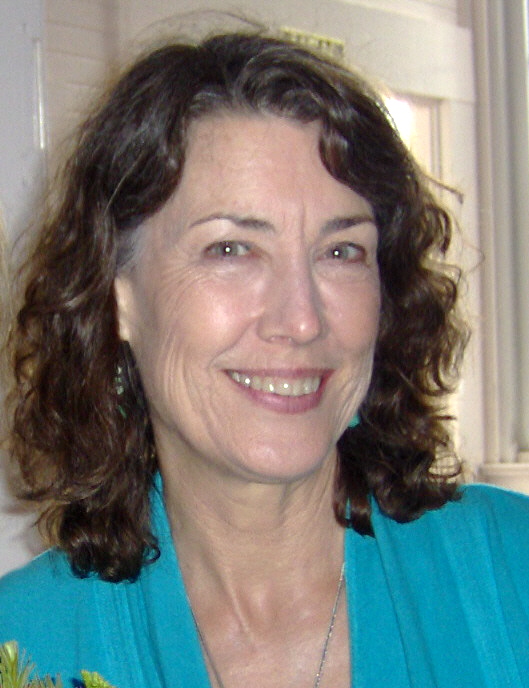 Magical Law of Attraction Coaching
When You Change
Your Consciousness
Your Reality
Must Change!


Sign Up for My FREE
Monthly HealItAll Newsletter - Natural Body, Mind & Spirit Wellness News


Visit Newsletter
Archives


What if life is meant to be
a joyful adventure, full of discovery and growth?
My job is to remind you to reconnect with the truth you already know.